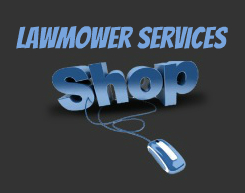 Genuine FLYMO 15 meter mains cable

Suitable for the following Flymo models; Turbo Compact range, Turbo Compact Vision TC330/TC350, Vision Compact VC330/VC350, E30-6, E30-7, E300, E400, HTE400, RE420, RE420C, Venture VT350/370/VT420, Minimo Plus, Power Compact PC330/PC400, Turbolite TL350/TL400, Chevron RE300-6/RE300-8/RE350-6, Hovervac HV3000/HV4000, Hover Compact HC300/HC330, Roller compact 400/4000, Lawnchief RE400.
*Any product purchased on-line will be supplied boxed with manufacturers assembly instructions.
We aim to dispatch all orders within two days of the order date and an email will advise you when the order has been shipped. We use the Royal Mail (which will always require a signature). We are unable to ship large packages to the Isle of Wight, Isle of Man, Highlands and Islands of Scotland, Channel Islands, Northern Ireland and Outer Hebrides. However, we can ship small items under 2kg via Royal Mail to all UK postcodes, excluding the Channel Islands.
For more information please email:
info@lawnmowerservices.net