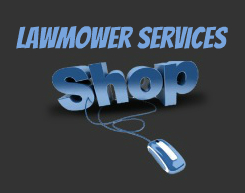 Mountfield Princess 34 Electric 4 Wheel Rear Roller Lawnmower
The Princess 34 is a lightweight mower and very easy to operate. It comes complete with a 15 metre electric cable. The single point height adjuster makes changing the cutting height very simple. The mower has 6 preset cutting heights from 25mm to 75mm. A roller is fitted between the rear wheels and will leave a striped finish on lower cutting height settings. The mower can be used with the 35 litre collector if you wish to collect the clippings. It can also be used as a mulching mower using the plug supplied or clippings can be discharged onto the lawn, the grass deflector flap directs them down onto the turf. The Princess 34 also features a safety brake which means the blade stops rotating within 3 seconds of the operator releasing the switch. This mower has a full 2 year warranty.
*Any product purchased on-line will be supplied boxed with manufacturers assembly instructions.
We aim to dispatch all orders within two days of the order date and an email will advise you when the order has been shipped. We use the Royal Mail (which will always require a signature). We are unable to ship large packages to the Isle of Wight, Isle of Man, Highlands and Islands of Scotland, Channel Islands, Northern Ireland and Outer Hebrides. However, we can ship small items under 2kg via Royal Mail to all UK postcodes, excluding the Channel Islands.
For more information please email:
info@lawnmowerservices.net
Purchase Terms